DONEGAL SISTERS MAKE A SPLASH WITH NEW SUSTAINABLE SWIMWEAR
Two sisters from Donegal have launched a sustainable swimwear brand, with all pieces made from ECONYL® regenerated nylon.  
Áine Boyle, who is originally from Gartan, and her sister Sally Anne are about to make waves with their new launch – Kahm. A new exclusive collection has been added to the Kahm.ie webstore this evening.
The women's and girls' swimwear and men's swim shorts, designed in Donegal, are made from infinitely recyclable nylon that originated as old carpets, fishing nets and nylon scraps. The pieces are made for the wearers to feel good while protecting the planet.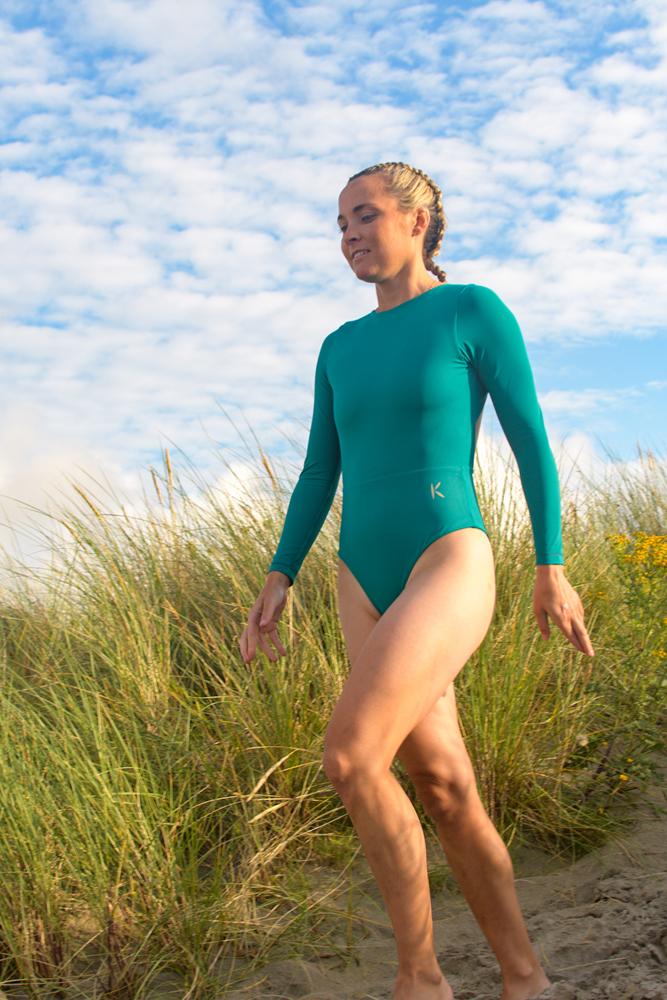 Kahm is very much a family brand, Áine says, from the name right down to the teamwork.
"The name KAHM comes from the first initials of my sister's four children.  The water has always brought me great calmness so we thought the name was very fitting and unique for us.  I look after the day-to-day operations of the venture and my sister manages the strategy, legal and supplier arrangements.  I love the creative side whereas she is the organised one, so we make a good team.  We have another sister Gráinne who lives in Dubai and who is enthusiastic about bringing the brand to Dubai, so we might look to that in the future.  For now, we are concentrating on the Irish market," Áine said.
Áine, a swim teacher and beach lifeguard, explains: "Swimming has always been a big part of our lives. We both swam competitively as children and still do a lot of sea and pool swimming. We noticed that there were no dedicated Sustainable Swimwear brands in Ireland and we decided to create a new Irish brand.
"We wanted to use sustainable materials while ensuring that our Swimwear is bright and durable and does not fall apart or fade after a few swims. We researched the options globally and entered a licence arrangement earlier this year with an Italian firm called Aquafil which owns the ECONYL® brand. 
"Our Swimwear is designed in Donegal using ECONYL® yarn.  The yarn is infinitely recyclable and feels so smooth and strong – it is hard to believe that it is made from old carpets, fishing nets and nylon scraps!"